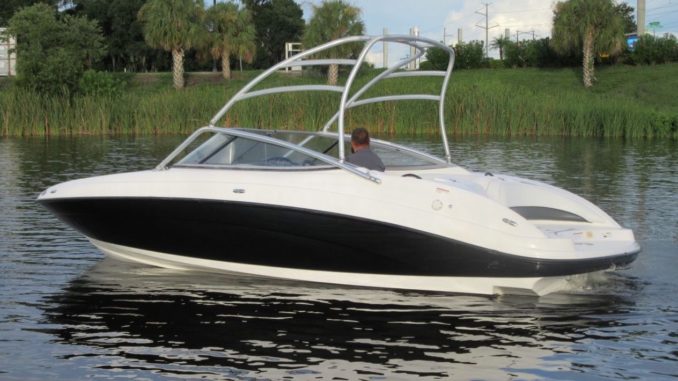 Download a Yamaha jet boat repair manual instantly. A Yamaha jet boat repair manual, also termed Yamaha Jetboat factory service manual (FSM) or jet boat owner's workshop manual, is a downloadable handbook that gives information and instructions on how to fix, service, troubleshoot or maintain the propeller-less, jet powered boat.
These digitally delivered Yamaha repair manuals cover all aspects of repair — from routine inspections and adjustments to complete engine overhaul. It's a book of instructions on how to keep the watercraft working properly.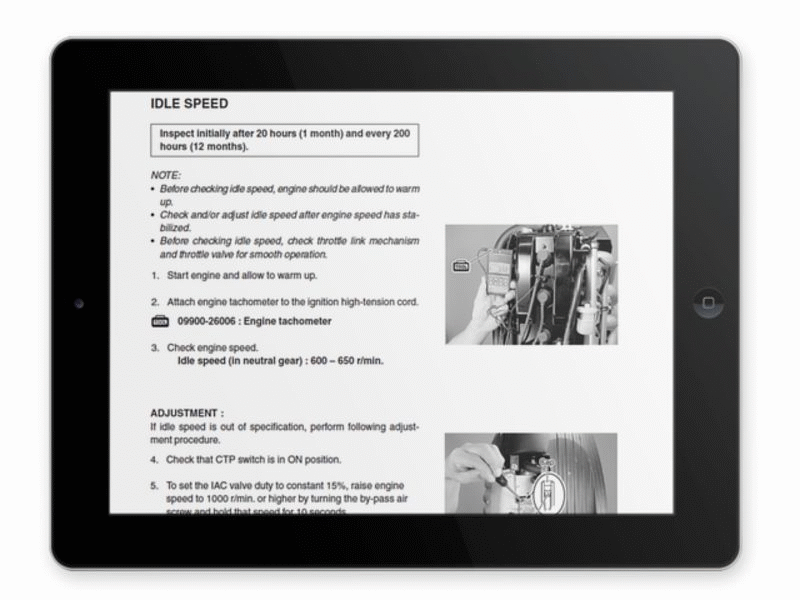 These Yamaha watercraft manuals are based upon complete strip-down and rebuild of the vehicle. And each chapter of the book contains step-by-step instructions, photographs, schematics and illustrations of the actual disassembly or rebuild.
The downloadable repair manual appears exactly like a paperback repair manual you'd obtain at the Yamaha dealership or from the Amazon bookstore. The manuals contain a cover page, introduction, table of contents, appendix and main sections. Here's a list of main chapters you will typically find in a repair manual (actual sections will vary depending on year and model):
Front Cover

Foreword

General Information

Specifications

Periodic Inspections and Adjustments

Fuel System

Engine

Jet Pump Unit

Electrical System

Hull and Deck

Troubleshooting

Appendix
These digital books or e-books are simple to download. No special software is needed to download and view the manual. The manuals are in Portable Document Format (PDF) and all modern electronic devices i.e. tablets, computers and phones, come preinstalled with the necessary program to open and view the file. Once a manual has been downloaded, you can save it to your device forever.
So what are you waiting for? Download a repair manual instantly and start fixing your your problems now. JetskiRepairManual.com,  your #1 source for jet boat and jet-ski repair manuals.