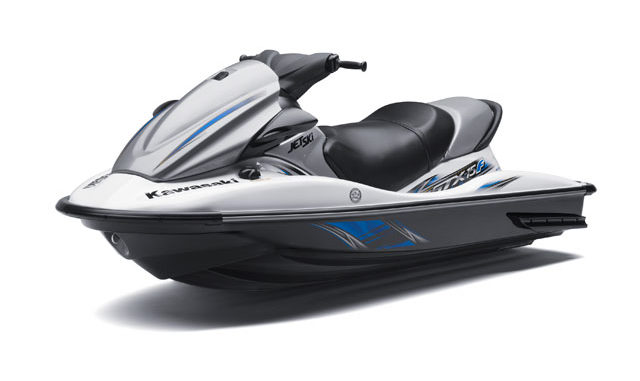 Download a Kawasaki Jet-Ski repair manual instantly. A downloadable Kawasaki Jet-Ski repair manual, also termed Kawasaki service manual or online factory service manual (FSM), is a digitally delivered book of repair instructions. The Kawasaki jet-ski ebook covers every aspect of repair and is identical to the repair handbook you'd obtain from a Kawasaki dealership parts store.
A Kawasaki jet-ski is a small, jet-propelled vehicle that skims on the surface of the water, and at some point the jet drive boat will require some kind of mechanical or electrical repair, or maintenance and troubleshooting. And if you intend to perform you own maintenance and repairs, you will need to use a Kawasaki jet-ski repair manual to fix your personal watercraft correctly.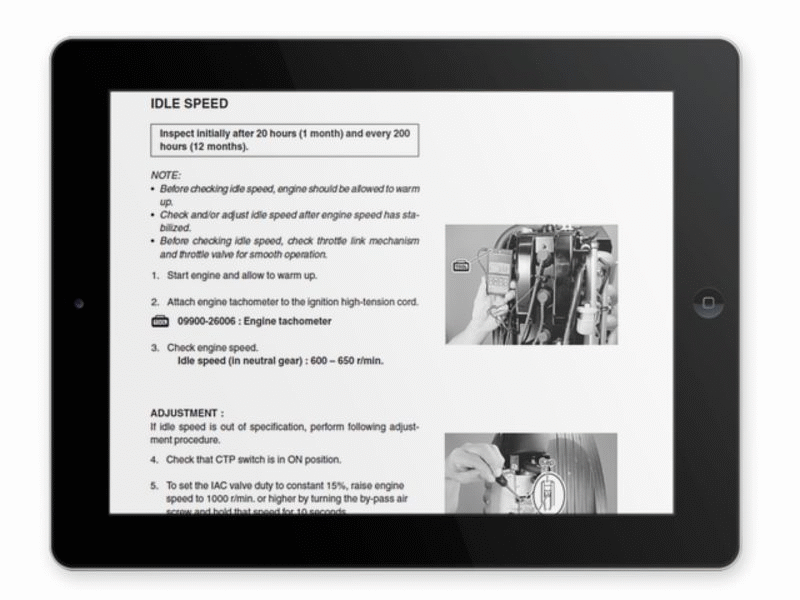 Here's a list of chapters and topics covered in a Kawasaki jet-ski repair manual (topics might differ depending on actual year and model):
General Information
PWC identification numbers

Jet-ski specifications

Torque specifications

Decimal equivalent charts

Conversion chart

Tap drill size chart

Service glossary

Service guidelines
Engine And Cooling
Engine specifications

Torque specifications

Engine torque sequence pattern

Engine assembly illustrations and diagrams

Engine removal guidelines

Engine disassembly and cleaning

Engine inspection and assembly

Crankshaft indexing procedures

Carburetor crankshaft indexing procedure

Cooling system exploded views

Cooling system overview

Exhaust cooling orifice/screen cleaning
Final Drive And Propulsion
PWC pump specifications

Final drive

Propulsion reference maintenance chart

Cavitation diagnostics

Ventilation

Pump assembly exploded diagram

Pump induction exploded diagram

Manual reverse system

Pump removal and disassembly

Pump cleaning and inspection

Pump assembly and installation

Driveshaft inspection and lubrication

Stator disassembly and assembly

Pump alignment

Bearing housing removal and inspection

Intake scoop, ride plate removal, install
Electrical System
Spark plug, alternator and ignition specs

Engine degrees-to-piston to conversion chart

RPM limiter system

Warning system diagram

RPM limiter wiring diagram

LR module overview

Ignition system components

Electrical testing

Battery testing, servicing, charging

MFI overview, troubleshooting, calibration

Dynamic ignition timing adjustment

Ignition point adjustment unit

Trigger coil testing

PVL ignition troubleshooting

Starter motor removal, disassembly, inspection

Starter motor assembly and troubleshooting

Warning system circuit

Troubleshooting
Fuel Injection Models
DI components and sensors

S.L.O.W. warning system

Service specifications

Individual service tests

DI system diagrams

EMM connectors

Service codes

Fuel injection troubleshooting

Ignition system action steps

Diagnostic software overview/requirements

Diagnostic software installation

Laptop-to-EMM connections

Diagnostic software configurations / error messages

Diagnostic software program select menu

Diagnostic software: FFI diagnostics

Diagnostic software site map
Maintenance And Tune-Up
Periodic maintenance schedule

General lubrication maintenance

Batter safety and maintenance

Batter removal and charging

Battery storage and installation

Circuit breakers, terminal board and fuses

Fueses

Engine compression testing

Engine bolt torque maintenance

Water solenoid maintenance

Thermostat housing maintenance

Engine oil pump and oil filter maintenance

Throttle and choke cable adjustment

Gasoline information

Fuel water separator

Fuel system maintenance

Carburetor tune-up and adjustment

Cooling system maintenance

Exterior jet-ski repair

Bilge system maintenance

Propulsion system maintenance

Handlebar maintenance

Jet-ski seat adjustment

Steering system maintenance

Steering system adjustments

Reverse cable adjustments

Troubleshooting
Carburetor And Exhaust
Carburetor specifications

Carburetor jet part numbers

Carburetor system overview

Carburetor and fuel system exploded views

Fuel delivery/vent line exploded view

Fuel and oil tank exploded views

Carburetor pop-off valve testing

Gasoline information and fuel filters

Water and fuel separators

Fuel mixture screw adjustment

Fuel mixture screw inspection

Carburetor removal and disassembly

Carburetor cleaning and inspection

Carburetor assembly and installation

Throttle, choke and oil cable adjustment

Idle speed adjustment

Mixture screw adjustment

Vent testing

Fuel pump maintenance and operation

Accelerator pump inspecting and testing

Reed valve removal and inspection

Fuel line air leak and testing

Exhaust system exploded diagram

Exhaust system troubleshooting
Hull And Control System
Waverunner hull specifications

Paint codes and colors

Hull assembly exploded diagrams

Front comportement assembly diagrams

Steering control assembly

Steering assembly exploded diagrams

Shroud assembly exploded illustrations

Seat and cushion exploded views

Steering post and handlebar cover removal

Steering post and handlebar cover install

Steering cable adjustment

Reverse cable adjustment procedures

Speedometer adjustment and operation

Hull repair

Jet-Ski decal removal

Jetski footpad removal
This manual covers all aspects of maintenance, troubleshooting and repair. It contains pictures, diagrams and illustrations when necessary. Complete part removal, disassembly, cleaning, inspection, assembly and part re-installation is covered in an easy-to-follow step-by-step order. If you plan to service or repair you Kawasaki jet-ski…then you need this manual!
For reference, this repair manual is identical to a repair book you'd obtain in stores. No special software is needed to download and view this book. It's a simple download that you can start using this second! Just download it and start fixing your problems now. Once downloaded you can save the manual to your desktop or downloads folder. All manuals can be downloaded to a computer, tablet or smart phone.